2nd Screen Sunday
has come and gone with the rest of NAB, and now I finally have a moment to recap the session that lasted all afternoon last Sunday, April 6th. There was a lot of discussion, about a variety of topics, so I tried my best to whittle the conversation down to the most important themes of the afternoon.
Twitter is the King of the Second Screen
Twitter is the bar for Turner for second screen apps. To be relevant, [an app]needs to equal that usage. Right now it's the fail safe...
The announcement of video capabilities recently added to Twitter Amplify only increased the sentiment among panelists that Twitter was still the network of choice for promoting second screen content. Twitter was first to market in the entertainment space, and seems to be building upon its lead as the entertainment king. As the highest volume channel, by far, for discussions around broadcast entertainment, Twitter seems to be the "go to" platform for the entertainment ecosystem. The phrase, "why reinvent the wheel?" resonated when discussions turned to external platforms for the second screen. There are so many users on Twitter that it just makes business sense to use it over trying to build another channel or forum. Twitter has such a stranglehold on the market, that everyone seems to be focusing on optimizing the Twitter experience vs. trying to create new platforms.
Video Cards on the Twitter Amplify platform generate 4x more engagement

New companies and business lines are being created around content for Twitter Cards (e.g., Watchwith, connecTV)

Twitter capitalized on the pre-roll in video, Facebook hasn't done this yet
Monetizing the Social Television Experience
The 6 second clip is the next version of the 30 second spot
As we saw with the Twitter card example, the method for monetizing content is changing. Short form ad content is becoming more popular. TV vs. Online vs. Mobile content? It's all relative, according to most of the panelists. The industry needs to cater to the specific event. For example, watching ESPN on your tablet fits a broadcast model, where Youtube on your television fits an online model. All else the same, Publishers don't seem to care. A video is a video is a video for the purpose monetization. Advertisers place their currency where the return comes in a familiar model. They understand broadcast TV, but not the "digital speak". They are concerned about is the mechanism for purchasing and tracking advertising on all these platforms, and finding a standard method of measure.
A programmatic means of automating ad buys for campaigns is developing. Similar to Adsense ads, this will reduce time and energy spent on ad servicing.
Brightcove Once - is a cloud based ad insertion platform for video ads
We need Standards
Standardization was discussed on two different fronts. The first relating to measurement of the viewing audience. The second, relating to metadata the supporting data used for analytics. Both will have lasting impacts on the industry.
Measurement Standardization
The general consensus was that standardization of data is important, the Nielsen system is not sufficient. With Nielsen representation on the panel, GRP was a debated topic. Is GRP the best measure of total audience? Can Twitter help with that? What is the standard? All of these issues were discussed without real resolution, except that we need to build bridges between data sets to be able to let publishers make decisions (broadcast vs. online).
Gross Rating Point (GRP) is the size of the audience measured
The future standard - We begin to transact across channels on impression, not GRP
Or, we upsell using the several means available (engagement, time viewed, etc)
What are buyers looking for?
More money going to the transaction,
Data sets enable "Market of One" types of profiling
Metadata Standardization
It's not just big data, it's good data - Rachel Payne, FEM
The discussion over metadata was particularly interesting. One of the panelists said, "The data is currently the exhaust of the user experience" However, some programmers are using it as gas. A key to the future is getting ahead of it, and using it to help make decisions. Using second screen can start to tell us which ads don't work (this includes TV), so we stop spending big ad buys that don't generate the return.
There is no 1st and 2nd Screen
The TV is for sports and live events...everything else is video
The second screen has become the first screen. There is no 1st or 2nd screen anymore, and this will play out even more in the coming years as more people 'cut the cord' and turn to their devices as the primary method of consuming content. Even with live sports and events, many people still prefer to watch on other devices than their TV. This flips the whole model, and creates a real question as to whether or not the television is still the "1st screen".
The Universal Question: How to Drive Viewer Engagement?
We aim to do two things: Increase ratings and increase revenue -

Dan Albritton

, Megaphone TV
The show was filled with opinions on driving engagement. For example, Miles Weaver from Piksel presented on the gamification of the second screen.
Piksel
believes that one can enhance ad monetization with a companion viewing experience. Most believed that engagement has evolved beyond a simple "check in" experience from that of Getglue, etc. People need incentive to engage with a program on the 2nd screen. For example, Google is working with American Idol as a voting channel. XBOX glass, works to give backstory and extra info for the on-screen characters.
50% of all tweets are about sports, 40% searching for info, 20% engaging on Twitter/FB, rest playing games
66% of users prefer to consume content from the "mobile web" vs. in app - A.J. McGowan, Brightcove
We also Need Filters
22.7% of ad supported video and web traffic is stopped by ad blockers - A.J. McGowan, Brightcove
That figure above is skewed for gaming content with younger demographic vs. older demographic. That's because 15-20% of the time mobile ad calls will fail. This illustrates one of the problems with mobile ad delivery in that ad blockers prevent content from playing. Another point was that the massive amounts of social data out on the web necessitates the need for filters. While most technologies are able to grab, or listen, for social data, the real secret sauce is in the ability to filter for relevance.
Tomorrowish
utilizes a proprietary algorithm to filter up relevant content. They want audiences using their platform to only view posts from big influencers about the real conversation at hand. The inverse of that is that the algorithm filters out spam content. A great example of this was for a 2012
Healthcare.gov
promition effort. During a tel-a-thon, a spamming effort funded by the Koch brothers was aimed at infusing the conversation with anti-Obamacare tweets. Using their filters, Torrowish was able to filter out the spam so that audiences were only viewing relevant tweets.
Listen to your MAM
Delivering timely, relevant content requires having relevant media at the disposal of your marketing team and spokespeople. Twitter's video cards provide a great way to expose viewers to quality engaging content. However, Media Asset Management (MAM) appears to be the key to allowing this content to also be timely. Otherwise, it may take too long to properly find and format content for social delivery. For example, UFC is trying to build a MAM for mobile to promote fights, etc. on the fly, use images with tweets, etc.
Did the Companion Content hypothesis Fail?
Companion content was a hypothesis that failed. Social video sharing is reality.
One of the panelists stated that the companion content hypothesis failed. Many disagreed with this statement. Microsoft, for example, noted encouraging results from their Xbox companion app, providing interesting detail for viewers to read alongside movies and co-pilot gamers to play inside their video games. I wouldn't call companion content dead by any means, but it needs to serve a definite purpose to stay relevant. Shows like Game of Thrones, and Walking Dead have developed quality companion apps in this regard.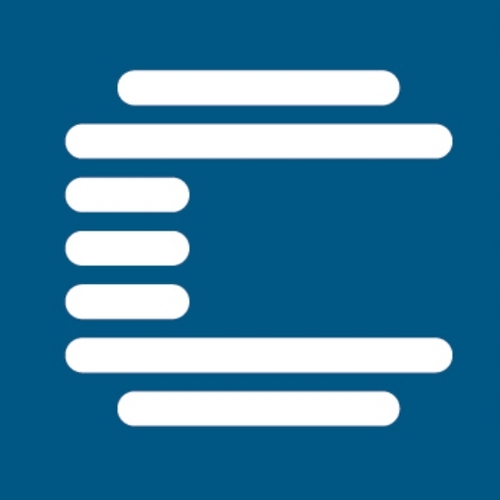 It also needs to be timely. To that effect, automatic content recognition (ACR) left an impression at the session. Alex Terpstra noted that his company,
Civolution
, is synchronizing ads to a specific topic during a program. Their studies have shown that this creates an increase in engagement, both with the specific brand of topic, or with the topic in general (which includes competitors).
Content Discovery is definitely a Reality
If any topic left an impression, it was content discovery. Reps from BuddyTV, Roku, FEM Inc and IRIS.TV all shared similar sentiment about the importance of content discovery technology. Andy Liu cited a statistic that the average person spends 10 minutes trying to find something to watch, and what they usually end up with is sub-optimal. His company, BuddyTV, has a goal to help people find great content in 40 seconds over channels like Amazon, Netflix, etc.
There are different methodologies around how to handle content discovery.
BuddyTV says "give me the cheapest options first, then the paying options down the list"
IRIS.TV has a philosophy for "The Cold Start" (the very first play upon login). This is addressed through personalization settings elected by the consumer.
BuddyTV has other use cases, like their "VIBE" setting which allows you to choose your mood (e.g., date night, kids watching, action) to trigger the types of programs that will be recommended
Another idea was recommendations based on the time of day. Knowing that people are creatures of habit, if I know you always watch CNN in the morning, then that helps me queue up relevant content for you at that time.
Social media can be used for "trending" or "popular" titles, as peer pressure tends to encourage people to want to watch a show. For example, no one wanted to be left out of the Breaking Bad discussion last season. However, most panelists agreed that the consumer doesn't really care what a particular friend on Facebook watches.
FEM's algorithm is based on discovering content based on characters in the show you love. What are the dimensions of the characters? They'll find other shows with characters with similar dimensions.
Finally, the autostart was listed as a best practice. TV has always been good in this way as it just keeps playing. Companies like IRIS.tv and Hulu have found success in this practice.
Metadata, again, came up in the conversation about search. Higher quality metadata enables better search. A service like
TMS
has become a standard in metadata for companies like Roku. Boxfish is a data company that captures every word spoken on TV.
Finally, content discovery can be optimized. This concept generated mix feelings. Do you try and deliver only the best, most relevant content to a person? Or will you "sell out" and allow for sponsored placement. Companies are already paying Google for placement "sponsored discovery" at the top of a search.
Content Delivery is going to be HUGE
By 2017 we will churn 70 terabytes per second - Will Law, Akamai
The final topic of interest was in content delivery. Will Law of
Akamai
illustrated the complexities of content delivery. His company needs to figure out which of the 48 versions of episode 219 of the Big Bang theory to deliver to a particular user. Data consumption keeps increasing, making CDN's a vital part of the ecosystem. CDN's will creep out of servers, into networks, into your router, trying to get closer to you. There is a tradeoff between storage and bandwidth, which the industry is still trying to figure out. Regardless, this topic is going to impact everyone that wants to watch a program online.
80% of people watch 20% of content
What's Next?
In closing, I'll leave you with a quote from
Syncor
VP of Solutions, Greg Jarvis. He used the term "unsucking the experience" to describe the converging television experience. This quote described the notion that fixing the common problems, the boring technologies to make it seamless, will make a huge impact in the future. Those non-sexy apps will be popular.